Aston Martin Vantage Service
The Aston Martin Vantage is crude and natural, unflinching in its particular reason: to overpower the faculties through its incredibly famous design, light-footed execution and devoted craftsmanship.
Aston Martin Vanquish Service
With creative building, the most delightful structure, the best materials and accessible as a Coupe or Volante, comes the Aston Martin's definitive super GT. Presenting the Aston Martin Vanquish S.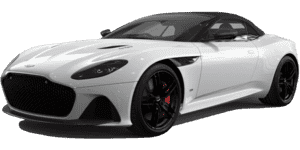 Aston Martin DBS Service
Forceful, yet excellent. Excessively lightweight, yet intensely solid. A telling nearness, yet luxuriously finished. The DBS Superleggera Coupe and Volante offer a definitive super GT experience
Aston Martin DB11 Service
Leading figure for an all-new age of vehicles, DB11 is the most dominant and effective 'DB' generation model in Aston Martin's history.
Looking for an Aston Martin Dealer Alternative?
Our Aston Martin Service Center offers Aston Martin Service, Diagnostic, Maintenance and Repair
We are known and trusted with providing superior services at our Aston Martin service center. We are willing and capable of handling any maintenance and repair needs for your vehicle. Please don't hesitate to call us with questions! We'd love to help you in any way we can!

We are located at 8360 Miramar Pl #A, San Diego, CA 92121.
Call Us At (858) 688-9999 or leave us a message.
Annual Aston Martin service special $1299 includes loaner car for first time customers only. Being the Aston Martin dealership's alternative service shop, all services performed are according to Aston Martin make, model and year's factory specifications. 
Engine, Oil, Transmission, Clutch
The utilization of both the V8 and V12 in the Vantage arrangement stressed Aston Martin's cozy connection among street and track. The up and coming age of Aston Martins, be that as it may, signals an arrival to the quality and effortlessness of the exemplary V12, the pinnacle of inward ignition motor plan and the organization's center characteristics. Without precedent for an Aston Martin, the V12 at the core of the DB11 consolidates twin-turbos, permitting the 5.2 liter unit to create 600bhp and 516lb ft of torque (608PS and 700Nm). Lighter and more proficient than any time in recent memory, the motor has savvy chamber deactivation and stop-start innovation. However as in the past, a plaque bears the name of the professional who went through eight hours carefully collecting the motor, featuring Aston Martin's endless connection between art, innovation and structure.
Aston Martin Service Center Guide recommends
The key to maintaining your Aston Martin is to have a full inspection done once a year so that you can keep an eye out for wear and tear, but also to preemptively find any potential issues that might happen in the future. If driven daily driven, the annual service is done at every 12,500 miles. This will ensure that your runs at optimal performance throughout its lifetime.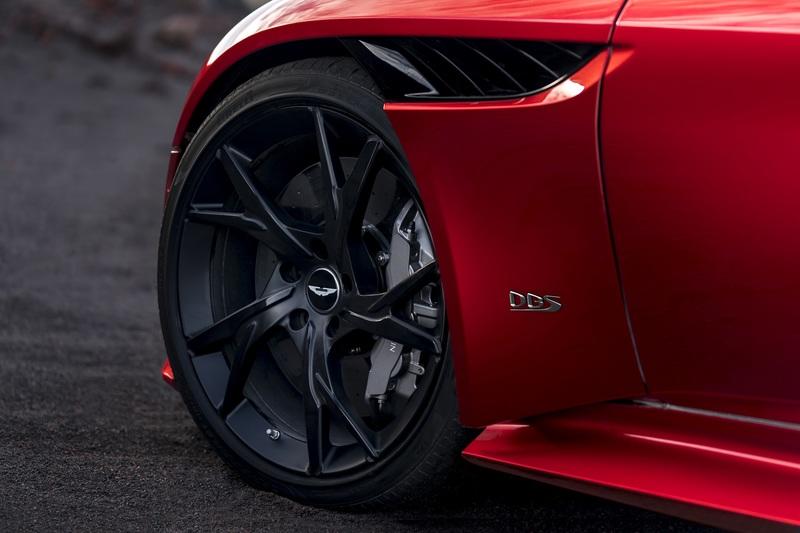 Aston Martin Brakes, Rotors, Pads & Fluid
Brake pads come in various degrees of value, and obviously, your Aston Martin merits the best. The stock brake pads for your Aston Martin are generally an incredible quality in any case; be that as it may, contingent upon how you utilize your brakes, it may be imperative to check their wear all the more persistently. In the event that you notice that your vehicle screeches when you apply the brakes, it may be the ideal opportunity for new pads. The screeching clamor that your Aston Martin makes is superbly ordinary and is intended to caution the driver that the cushions are getting worn. 
Rotors don't commonly turn out to be essentially worn except if you've gone quite a while without supplanting the pads. At the point when brake pads start to wear intensely, harm to the rotors is the following thing that occurs. In the event that you experience a grinding sound or sensation when you apply your brakes, your Aston Martin is in urgent need of brake fix. Replacing your brake pads is a simple method to stay away from rotor damage, and replacing rotors can be costly.
San Diego Aston Martin Tires, Suspension & Alignment
The suspension's job is to not only keep a comfortable ride; it is also to provide optimal handling characteristics. Properly functioning suspension will keep alignment within specification in a straight line as well as in the corners. Moreover, this keeps the tires from wearing unevenly. At each service interval, it is recommended to check the suspension of your Aston Martin's components for any squeaks, rattles, leakage, or play. Alignment can seriously affect both tire wear as well as the handling characteristics of a car. Therefore, it is imperative that the alignment is checked on a regular basis.
Tires are also wearable items that need to be checked at every service interval. Unfortunately, many owners tend to ignore their tires. As they are the only part of your vehicle that are in contact with the ground, they affect handling, acceleration, braking, and crucially, safety. Wear on your Aston Martin will vary depending on driving conditions, driving style, and whether or not the vehicle is all-wheel drive or not.
We are pleased to offer Aston Martin Diagnostic, Maintenance and Repair Services to better accommodate clients with this need. We use the most modern diagnostic instruments to ensure accurate inspections and to ensure your car is kept in optimum condition. Our Aston Martin service center offerings include the following:
Aston Martin Automotive Repair

Aston Martin Preventative Maintenance

Aston Martin Air Conditioning & Heater Service

Aston Martin Cooling System & Radiator Repair

Aston Martin Synthetic Motor Oil Replacement

Aston Martin Oil Filter Replacement

Aston Martin Brake Repair

Aston Martin Engine Diagnostic

Aston Martin Tune-Up

Aston Martin Belts, Hoses, Fluids 

Aston Martin Air Filters

Aston Martin Alternators

Aston Martin Batteries

Aston Martin Headlights

Aston Martin Starters

Aston Martin Transmission Services

Aston Martin Struts

Aston Martin Fluid Level Checks & Corrections

Aston Martin Discounted Parts
Please do not hesitate to contact European Coach Inc in San Diego to learn about our top of the line German, British and Italian auto repair services!
Looking For Another British Vehicle To Service?