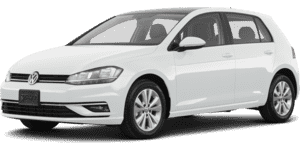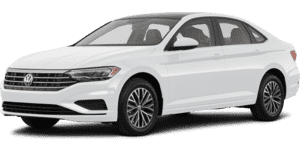 Volkswagen Passat Service
Volkswagen Tiguan Service
Looking for a Volkswagen Dealer Alternative?
Our Volkswagen Service Center offers Volkswagen Service, Diagnostic, Maintenance and Repair
We are known and trusted with providing superior Volkswagen service. We are willing and capable of handling any maintenance and repair needs for your vehicle. Please don't hesitate to call us with questions! We'd love to help you in any way we can!

We are located at 8360 Miramar Pl #A, San Diego, CA 92121.
Call Us At (858) 688-9999 or leave us a message.
Annual Volkswagen service special $1299 includes loaner car for first time customers only. All service performed according to Volkswagen make, model and year factory specifications. 
Engine, Oil, Transmission, Clutch
The base model of the Jetta is furnished with a 147-strength 1.4L turbocharged 4-chamber TSI motor which can put out 184 lb.- ft. of torque. Regardless of this force, the Passat despite everything arrives at a 30 city and 40 highway miles for each gallon, as indicated by EPA gauges. Best in class TSI innovation is one of the most significant variables adding to the amazing Jetta execution.
There are various forms of the TSI motor accessible here in the US. The first TSI lineup incorporated the 170-strength 1.8T 4-cyl and the 210-hp 2.0T 4-cyl, the two of which accomplish more than 180 lb.- ft. of torque. Today, the TSI motor structure is accessible over the VW lineup, in models as differed as the Jetta, the Passat, the Golf hatchbacks, and the Tiguan SUV. Indeed, even the advanced VW Beetle and the destined to-be-discharged VW Arteon have been furnished with TSI motors! Albeit precise abilities and particulars will change from model to show, each TSI motor conveys amazing force without trading off efficiency. This implies with regards to either an enjoyment ride or a proficient ride, the Volkswagen TSI motor gives the best of the two universes.
Our Volkswagen Service Center Guide recommends
The key to maintaining your Volkswagen is to have a full inspection done once a year so that you can keep an eye out for wear and tear, but also to preemptively find any potential issues that might happen in the future. If driven daily driven, the annual service is done at every 12,500 miles. This will ensure that your runs at optimal performance throughout its lifetime.
Brakes, Rotors, Pads & Fluid
Sound is a major marker of brake issues. Acquire your VW for brake fix when you hear:
A piercing shriek or screech – This sound is really a wellbeing cautioning. It is brought about by a little metal tip that interacts with the rotor once the brake cushion has been worn out to a specific slimness. The sound could leave, be that as it may, if the pointer tip wears out too. That could mean genuine harm to the caliper and rotors.
Thumping or crushing – This sound methods the brake cushions have worn out totally and the caliper is pushing onto the rotor, which can get distorted very soon.
Murmuring – This sound could be because of a vacuum spill or an issue with the brake sponsor.
Brake pads are inexpensive to replace, however rotors and calipers are definitely not. It's ideal to replace brake pads before they're totally worn out to avoid high cost issues.
Tires, Suspension & Alignment
The suspension's job is to not only keep a comfortable ride; it is also to provide optimal handling characteristics. Properly functioning suspension will keep alignment within specification in a straight line as well as in the corners. Moreover, this keeps the tires from wearing unevenly. At each service interval, it is recommended to check the suspension of your Volkswagen's components for any squeaks, rattles, leakage, or play. Alignment can seriously affect both tire wear as well as the handling characteristics of a car. Therefore, it is imperative that the alignment is checked on a regular basis.
Tires are also wearable items that need to be checked at every service interval. Unfortunately, many owners tend to ignore their tires. As they are the only part of your vehicle that are in contact with the ground, they affect handling, acceleration, braking, and crucially, safety. Wear on your Volkswagen will vary depending on driving conditions, driving style, and whether or not the vehicle is all-wheel drive or not.
We are pleased to offer Volkswagen Diagnostic, Maintenance and Repair Services to better accommodate clients with this need. We use the most modern diagnostic instruments to ensure accurate inspections and to ensure your car is kept in optimum condition. Our Volkswagen service offerings include the following:
Volkswagen Automotive Repair

Volkswagen Preventative Maintenance

Volkswagen Air Conditioning & Heater Service

Volkswagen Cooling System & Radiator Repair

Volkswagen Synthetic Motor Oil Replacement

Volkswagen Oil Filter Replacement

Volkswagen Brake Repair

Volkswagen Engine Diagnostic

Volkswagen Tune-Up

Volkswagen Belts, Hoses, Fluids 

Volkswagen Air Filters

Volkswagen Alternators

Volkswagen Batteries

Volkswagen Headlights

Volkswagen Starters

Volkswagen Transmission Services

Volkswagen Struts

Volkswagen Fluid Level Checks & Corrections

Volkswagen Discounted Parts
Please do not hesitate to contact European Coach Inc in San Diego to learn about our top of the line German, British and Italian auto repair services!
Looking For Another German Vehicle To Service?