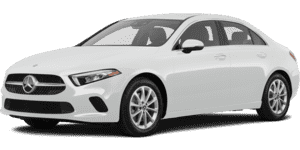 Mercedes Benz A Class Service
Mercedes Benz AMG GT Service
Mercedes Benz C Class Service
Mercedes Benz S Class Service
Mercedes Benz E Class Service
Mercedes Benz G Class Service
Looking for a Mercedes Benz Dealer Alternative?
Our Mercedez Benz Service Center offers Mercedes Benz Service, Diagnostic, Maintenance and Repair
We are known and trusted with providing superior Mercedes Benz service. We are willing and capable of handling any maintenance and repair needs for your vehicle. Please don't hesitate to call us with questions! We'd love to help you in any way we can!

We are located at 8360 Miramar Pl #A, San Diego, CA 92121.
Call Us At (858) 688-9999 or leave us a message.
Annual Mercedes Benz service special $1299 includes loaner car for first time customers only. All service performed according to Mercedes Benz make, model and year factory specifications. 
Engine, Oil, Transmission, Clutch
The C63 AMG roadster is the last spot of asylum for Benz's 451-hp, normally suctioned 6.2-liter V-8. With its sharp throttle reaction and unholy thunder, the motor causes Mercedes' littlest back drive roadster to feel as though it's eaten a container loaded with hot peppers bound with steroids. The C63 additionally offers the 507 Edition with 507 hp. An all-new, rechristened Mercedes-AMG C63 model replaces the Mercedes-Benz C63 AMG form; a 469-hp 4.0-liter twin-turbo V-8 replaces the incredible 6.2.
Our Mercedes Benz Service Center Guide recommends
The key to maintaining your Mercedes Benz is to have a full inspection done once a year so that you can keep an eye out for wear and tear, but also to preemptively find any potential issues that might happen in the future. If driven daily driven, the annual service is done at every 12,500 miles. This will ensure that your runs at optimal performance throughout its lifetime.
Brakes, Rotors, Pads & Fluid
Most

 

Mercedes Benz Front brake pads

 

are about 12mm when new and can be driven to about 3mm of thickness. Rear pads new are about 8-10 thick mm and can be driven till about 3 mm. At German Car Depot we measure your pads every time your vehicle is lifted. We keep a record of your brake pad thickness and send you reminders. By using this proven method our customer will not wasting money by replacing pads way before they are due.
The

 

brake fluid

 

should be serviced every two years. This should include a complete inspection, and moisture reading of the brake fluid . Fluid should be under 2% moisture and clear in color. Then a complete bleeding flushing of the system.
Brake pads

 

must be replaced before the friction material is worn away completely. If they are not, metal-to-metal contact will occur between the brake rotor and the worn brake pad. This will damage the rotor, which will then need to be resurfaced or replaced.
Brake rotors

 

If you change your brake pads before they get too low, you can save your rotors as really low brake pads will damage your rotors.
Mercedes Benz brake

 

rotors machined by to the manufacturer's then heat-treated .They cannot be safely machined Your If your vehicle has any pedal pulsation issues, you may be better off replacing worn rotors.
We recommend braking gently for the first 40 to 50 miles of driving on new pads. This will allow them to adjust to the rotors and help prevent squeaking.
Tires, Suspension & Alignment
The suspension's job is to not only keep a comfortable ride; it is also to provide optimal handling characteristics. Properly functioning suspension will keep alignment within specification in a straight line as well as in the corners. Moreover, this keeps the tires from wearing unevenly. At each service interval, it is recommended to check the suspension of your Mercedes Benz's components for any squeaks, rattles, leakage, or play. Alignment can seriously affect both tire wear as well as the handling characteristics of a car. Therefore, it is imperative that the alignment is checked on a regular basis.
Tires are also wearable items that need to be checked at every service interval. Unfortunately, many owners tend to ignore their tires. As they are the only part of your vehicle that are in contact with the ground, they affect handling, acceleration, braking, and crucially, safety. Wear on your Mercedes Benz will vary depending on driving conditions, driving style, and whether or not the vehicle is all-wheel drive or not.
We are pleased to offer Mercedes Benz Diagnostic, Maintenance and Repair Services to better accommodate clients with this need. We use the most modern diagnostic instruments to ensure accurate inspections and to ensure your car is kept in optimum condition. Our Mercedes Benz service offerings include the following:
Mercedes Benz Automotive Repair

Mercedes Benz Preventative Maintenance

Mercedes Benz Air Conditioning & Heater Service

Mercedes Benz Cooling System & Radiator Repair

Mercedes Benz Synthetic Motor Oil Replacement

Mercedes Benz Oil Filter Replacement

Mercedes Benz Brake Repair

Mercedes Benz Engine Diagnostic

Mercedes Benz Tune-Up

Mercedes Benz Belts, Hoses, Fluids 

Mercedes Benz Air Filters

Mercedes Benz Alternators

Mercedes Benz Batteries

Mercedes Benz Headlights

Mercedes Benz Starters

Mercedes Benz Transmission Services

Mercedes Benz Struts

Mercedes Benz Fluid Level Checks & Corrections

Mercedes Benz Discounted Parts
Please do not hesitate to contact European Coach Inc in San Diego to learn about our top of the line German, British and Italian auto repair services!
Looking For Another German Vehicle To Service?