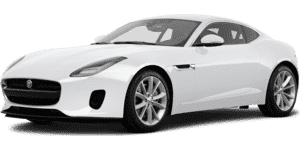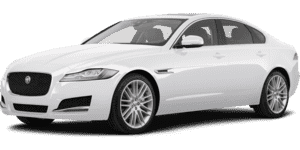 Looking for a Jaguar Dealer Alternative?
Our Jaguar Service Center offers Jaguar Service, Diagnostic, Maintenance and Repair
We are known and trusted with providing superior Jaguar service. We are willing and capable of handling any maintenance and repair needs for your vehicle. Please don't hesitate to call us with questions! We'd love to help you in any way we can!

We are located at 8360 Miramar Pl #A, San Diego, CA 92121.
Call Us At (858) 688-9999 or leave us a message.
Annual Jaguar service special $1299 includes loaner car for first time customers only. All service performed according to Jaguar make, model and year factory specifications. 
Engine, Oil, Transmission, Clutch
TURBOCHARGED PERFORMANCE
The 296 hp, 2.0-liter, 4-chamber turbocharged motor from our Ingenium extend furnishes solid execution with refinement. It's pressed with inventive innovations, including Intelligent Continuously Variable Valve Lift Control and an E-wastegate. The outcome is a basic reexamination of the dynamic F-TYPE execution.
V6 POWER
The F-TYPE is accessible with two amazing and refined V6 motors. The minimized supercharger's complex lift control and auxiliary throttle valve give you an eruption of intensity when you quicken, with insignificant slack. The 340 hp, 3.0-liter V6 motor creates 332 lb-ft of torque and accomplishes 0-60 mph in as meager as 5.1 seconds. The higher yield 380 hp motor produces 339 lb-ft of torque for considerably progressively intense execution and a 0-60 mph time as low as 4.8 seconds.
V8 PERFORMANCE
Both 5.0-liter V8 motors offered in the F-TYPE are remarkably incredible. Double autonomous variable cam timing enhances power at a scope of motor velocities. Quickening is fast and dynamic. Reaction is quick. The 550 hp, 5.0-liter V8 motor found in the F-TYPE R creates 502 lb-ft of torque and accomplishes 0-60 mph in 3.9 seconds. The F-TYPE SVR has a higher yield 575 hp motor that creates a bewildering 516 lb-ft of torque for a 0-60 mph time of 3.5 seconds. Power is conveyed through our 8-speed Quickshift Automatic Transmission and All-Wheel Drive framework for ideal execution in conditions.
 Our Jaguar Service Guide recommends
The key to maintaining your Jaguar is to have a full inspection done once a year so that you can keep an eye out for wear and tear, but also to preemptively find any potential issues that might happen in the future. If driven daily driven, the annual service is done at every 12,500 miles. This will ensure that your runs at optimal performance throughout its lifetime.
Brakes, Rotors, Pads & Fluid
Panther brake cushions offer toughness and effectiveness. Our thorough testing guarantees more noteworthy braking execution and a progressively refineddriving experience, with each slowing mechanism intended to work in agreement with you and your Jaguar. Also, with regards to picking the correct brakes, your neighborhood Jaguar Retailer will assist you with choosing the choice that works best for you.
Earthenware BRAKE PADS
Earthenware brake cushions are the most recent progression in Jaguar's front line brake plan. Utilizing superior polymer filaments and fine earthenware materials these brake cushions are built to improve braking execution in a few key regions:
improve brake refinement
produce erosion with insignificant circle wear
upgrade the life of the brake cushion and brake plate
limit the brake dust on the wheel
convey a perfect, peaceful and all-round dependable execution
Tires, Suspension & Alignment
The suspension's job is to not only keep a comfortable ride; it is also to provide optimal handling characteristics. Properly functioning suspension will keep alignment within specification in a straight line as well as in the corners. Moreover, this keeps the tires from wearing unevenly. At each service interval, it is recommended to check the suspension of your Jaguar's components for any squeaks, rattles, leakage, or play. Alignment can seriously affect both tire wear as well as the handling characteristics of a car. Therefore, it is imperative that the alignment is checked on a regular basis.
Tires are also wearable items that need to be checked at every service interval. Unfortunately, many owners tend to ignore their tires. As they are the only part of your vehicle that are in contact with the ground, they affect handling, acceleration, braking, and crucially, safety. Wear on your Jaguar will vary depending on driving conditions, driving style, and whether or not the vehicle is all-wheel drive or not.
We are pleased to offer Jaguar Diagnostic, Maintenance and Repair Services to better accommodate clients with this need. We use the most modern diagnostic instruments to ensure accurate inspections and to ensure your car is kept in optimum condition. Our Jaguar service offerings include the following:
Jaguar Automotive Repair

Jaguar Preventative Maintenance

Jaguar Air Conditioning & Heater Service

Jaguar Cooling System & Radiator Repair

Jaguar Synthetic Motor Oil Replacement

Jaguar Oil Filter Replacement

Jaguar Brake Repair

Jaguar Engine Diagnostic

Jaguar Tune-Up

Jaguar Belts, Hoses, Fluids 

Jaguar Air Filters

Jaguar Alternators

Jaguar Batteries

Jaguar Headlights

Jaguar Starters

Jaguar Transmission Services

Jaguar Struts

Jaguar Fluid Level Checks & Corrections

Jaguar Discounted Parts
About Jaguar
Jaguar as of now have a scope of models out including cantinas and SUVs. It has been accounted for as of late that the Jaguar XJ will be Jaguar's lead SUV and that the J-Pace model will sit over the F-Pace.
The Jaguar I-Pace, the main completely electric Jaguar, is set to be propelled one year from now. It is felt that this electric Jaguar will contend with the Tesla Model X and has a focused on scope of around 220 miles. It is likewise imagined that it will arrive at 0-60mph in around 4 seconds.
Jaguar are proceeding to make class driving vehicles, and are rivaling any semblance of Porsche all the time. Still quintessentially British, regardless of some rough occasions previously, Jaguar are going from solidarity to quality.
Please do not hesitate to contact European Coach Inc in San Diego to learn about our top of the line German, British and Italian auto repair services!
Looking For Another British Vehicle To Service?