Porsche 718 Boxster Service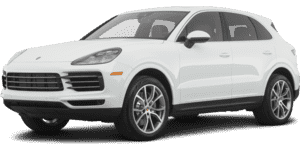 Looking for a Porsche Dealer Alternative?
Our Porsche Service Center offers Porsche Service, Diagnostic, Maintenance and Repair
We are known and trusted with providing superior Porsche service. We are willing and capable of handling any maintenance and repair needs for your vehicle. Please don't hesitate to call us with questions! We'd love to help you in any way we can!

We are located at 8360 Miramar Pl #A, San Diego, CA 92121.
Call Us At (858) 688-9999 or leave us a message.
Annual Porsche service special $1299 includes loaner car for first time customers only. All service performed according to Porsche make, model and year factory specifications. 
Engine, Oil, Transmission, Clutch
Turbocharged fighter four motors assumed control over the 718 Cayman and 718 Boxster lineups, yet a year ago, Porsche turned around course with the 718 Cayman GT4, the 718 Spyder and its 4.0-liter naturally aspirated fighter six motor.
Porsche said it makes 394 drive and 309 pound-feet of torque. That is an expansion of 29 hp, and the motor matches the turbocharged fighter four's torque rating. Another shock: the 718 Cayman and 718 Boxster are going three pedals as it were. The PDK transmission is out, and it's carefully manual transmission for purchasers with the new Porsche's appearances.
Keeping things planted is Porsche's Active Suspension Management framework and Stability Management. The previous drops the vehicle by 0.78-inch contrasted with the standard 718 Cayman and 718 Boxster. Porsche's torque vectoring framework and a mechanical restricted slip differential are additionally spot on.
Our Porsche Service Center Guide recommends
The key to maintaining your Porsche is to have a full inspection done once a year so that you can keep an eye out for wear and tear, but also to preemptively find any potential issues that might happen in the future. If driven daily driven, the annual service is done at every 12,500 miles. This will ensure that your runs at optimal performance throughout its lifetime.
Brakes, Rotors, Pads & Fluid
Porsche Ceramic Composite Brake (PCCB)
Demonstrated in motorsport, the Porsche Ceramic Composite Brake (PCCB) is accessible as an alternative. On the new 718 models, the cross-penetrated fired brake plates of PCCB have a distance across of 350 mm at the front and back – for significantly increasingly imposing braking execution.
PCCB highlights 6 cyl monobloc aluminum fixed brake calipers on the front axle and 4 cyl units at the back – all painted in yellow – to give braking powers that are impressively increasingly amazing and, urgently, are astoundingly reliable.
PCCB empowers shorter braking separations in even the hardest street and race conditions. Security under fast braking is additionally improved gratitude to its fantastic blurring soundness.
Another preferred position of PCCB is the incredibly low weight of the fired brake plates, which are roughly 50 % lighter than standard circles of a comparable plan and size. This outcomes in better roadholding and expanded comfort, especially on lopsided streets, just as more prominent agility and a further improvement in handling.
Tires, Suspension & Alignment
The suspension's job is to not only keep a comfortable ride; it is also to provide optimal handling characteristics. Properly functioning suspension will keep alignment within specification in a straight line as well as in the corners. Moreover, this keeps the tires from wearing unevenly. At each service interval, it is recommended to check the suspension of your Porsche's components for any squeaks, rattles, leakage, or play. Alignment can seriously affect both tire wear as well as the handling characteristics of a car. Therefore, it is imperative that the alignment is checked on a regular basis.
Tires are also wearable items that need to be checked at every service interval. Unfortunately, many owners tend to ignore their tires. As they are the only part of your vehicle that are in contact with the ground, they affect handling, acceleration, braking, and crucially, safety. Wear on your Porsche will vary depending on driving conditions, driving style, and whether or not the vehicle is all-wheel drive or not.
We are pleased to offer Porsche Diagnostic, Maintenance and Repair Services to better accommodate clients with this need. We use the most modern diagnostic instruments to ensure accurate inspections and to ensure your car is kept in optimum condition. Our Porsche service center offerings include the following:
Porsche Automotive Repair

Porsche Preventative Maintenance

Porsche Air Conditioning & Heater Service

Porsche Cooling System & Radiator Repair

Porsche Synthetic Motor Oil Replacement

Porsche Oil Filter Replacement

Porsche Brake Repair

Porsche Engine Diagnostic

Porsche Tune-Up

Porsche Belts, Hoses, Fluids 

Porsche Air Filters

Porsche Alternators

Porsche Batteries

Porsche Headlights

Porsche Starters

Porsche Transmission Services

Porsche Struts

Porsche Fluid Level Checks & Corrections

Porsche Discounted Parts
Please do not hesitate to contact European Coach Inc in San Diego to learn about our top of the line German, British and Italian auto repair services!
Looking For Another German Vehicle To Service?