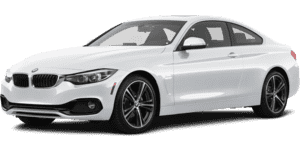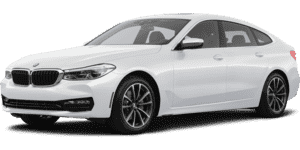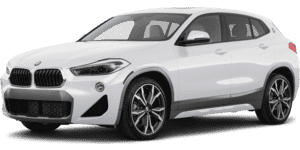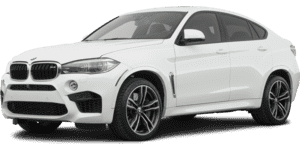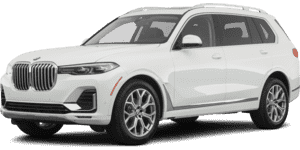 Looking for a BMW Dealer Alternative?
Our BMW Service Center offers BMW Service, Diagnostic, Maintenance and Repair
We are known and trusted with providing superior BMW service. We are willing and capable of handling any maintenance and repair needs for your vehicle. Please don't hesitate to call us with questions! We'd love to help you in any way we can!

We are located at 8360 Miramar Pl #A, San Diego, CA 92121.
Call Us At (858) 688-9999 or leave us a message.
Annual BMW service special $1299 includes loaner car for first time customers only. All service performed according to BMW make, model and year factory specifications. 
Engine, Oil, Transmission, Clutch
BMW BluePerformance
BMW BluePerformance innovation altogether lessens NOx outflows created by our diesel motors. Notwithstanding the standard diesel molecule channel and NOx exhaust system, our all the more remarkable diesel models likewise incorporate a Selective Catalytic Reduction (SCR) cleaning framework, which utilizes an unscented AdBlue® answer for artificially convert NOx into innocuous nitrogen (N2) and water (H2O). These innovations further streamline the discharges of the diesel motor.
The 8-speed Steptronic Sport transmission is a focal segment in the BMW Efficient Dynamics measures. Because of the tight spread of gear proportions and limited rev intervals, it permits a particularly high level of apparatus changing and driving solace, while likewise reducing fuel utilization.
Our BMW Service Center Guide recommends
The key to maintaining your BMW is to have a full inspection done once a year so that you can keep an eye out for wear and tear, but also to preemptively find any potential issues that might happen in the future. If driven daily driven, the annual service is done at every 12,500 miles. This will ensure that your runs at optimal performance throughout its lifetime.
Brakes, Rotors, Pads & Fluid
The slowing mechanism on your BMW is the main thing guarding you while driving, so keeping them in ideal, working shape is unimaginably significant.
BMW autos and SUVs are furnished with electronic brake checking frameworks, so watch out for your dashboard for marker lights that tell when there is a potential issue with your stopping mechanism. There are various admonitions to caution you if the framework detects your front or back brake cushions are near their wear limit, or if your brake liquid ought to be supplanted. On the off chance that an admonition light of any sort springs up on your dashboard, make certain to bring your BMW into our San Diego BMW Service facility at European Coach Inc to have your vehicle looked at.
It's likewise conceivable to encounter notice signs while you're driving before your marker lights please. Focusing on how your BMW brakes and drives can assist you with getting your brakes took a gander at before they arrive at the purpose of potential disappointment or requiring extra brake administrations.
Tires, Suspension & Alignment
The suspension's job is to not only keep a comfortable ride; it is also to provide optimal handling characteristics. Properly functioning suspension will keep alignment within specification in a straight line as well as in the corners. Moreover, this keeps the tires from wearing unevenly. At each service interval, it is recommended to check the suspension of your BMW's components for any squeaks, rattles, leakage, or play. Alignment can seriously affect both tire wear as well as the handling characteristics of a car. Therefore, it is imperative that the alignment is checked on a regular basis.
Tires are also wearable items that need to be checked at every service interval. Unfortunately, many owners tend to ignore their tires. As they are the only part of your vehicle that are in contact with the ground, they affect handling, acceleration, braking, and crucially, safety. Wear on your BMW will vary depending on driving conditions, driving style, and whether or not the vehicle is all-wheel drive or not.
We are pleased to offer BMW Diagnostic, Maintenance and Repair Services to better accommodate clients with this need. We use the most modern diagnostic instruments to ensure accurate inspections and to ensure your car is kept in optimum condition. Our BMW service center offerings include the following:
BMW Automotive Repair

BMW Preventative Maintenance

BMW Air Conditioning & Heater Service

BMW Cooling System & Radiator Repair

BMW Synthetic Motor Oil Replacement

BMW Oil Filter Replacement

BMW Brake Repair

BMW Engine Diagnostic

BMW Tune-Up

BMW Belts, Hoses, Fluids 

BMW Air Filters

BMW Alternators

BMW Batteries

BMW Headlights

BMW Starters

BMW Transmission Services

BMW Struts

BMW Fluid Level Checks & Corrections

BMW Discounted Parts
About BMW
BMW AG (Bavarian Motor Works) is one of the most acclaimed and unmistakable German automakers. It is primarily had practical experience in creating extravagance sports automobiles which are sold around the world. The brand structures German Big Three alongside such significant German auto makers as Audi and Mercedes-Benz. Simultaneously Munich organization claims other mainstream auto brands which incorporate Mini and Rolls-Royce.
The primary component of major BMW motors is the way that they are entirely solid, inventive and tough. Such qualities brought about various lofty prizes including "Motor of the Year". This is the reason BMW motors increased impeccable notoriety and energy about buyers from everywhere throughout the world.
The organization offers wide scope of motor arrangement. They incorporate prudent 4-chamber engines just as 6-chamber motors which have gotten exceptionally mainstream all through numerous years. Simultaneously V8 and V12 motors are additionally accessible in various adjustments of BMW automobiles. The individuals who are searching for diesel motor renditions will likewise locate the one that satisfies their prerequisites and needs.
Please do not hesitate to contact European Coach Inc in San Diego to learn about our top of the line German, British and Italian auto repair services!
Looking For Another German Vehicle To Service?